Congratulations on picking up your new Tesla Model Y, we have scoured the internet to find any and all Quality Assurance problems currently known with a Telsa Model Y. This list should take just 30 minutes to perform and do the checks but save a lot of time and agony in the future. We will be updating the blog with more pictures and checkpoints as we will probably work on hundreds on these vehicles.
Paperwork
Verify VIN on paperwork matches VIN on vehicle
Verify correct wheel and colour options on the delivered vehicle
Two sets of Key Cards Received
Exterior
Panel gaps (alignment). Make sure they are consistent on the vehicle
Black trim gaps (alignment)
Check if black trim is scratched around windows
Tail Light Gap/Fitment (Alignment)
Head Light Gap/Fitment (Alignment)
Check if all door handles work correctly
Check liftgate/tailgate working correctly with no odd sounds. Make sure lift gate locks.
No dents on the frunk
Check wheels for scratches
Check tow hook in the frunk (sometimes missing)
Charging cable in the trunk
Check the if the wipers operate and if there in good condition
Check for dripping clear coat on the bottom of door edges
Check paint and seams around the hatch and inside the hatch area. Others have seen blemishes like welding mistakes and simply painting over defects.
Check all lights, foglights and turn on hazards
Check Side Cameras (indicators on fenders) for looseness and see if they are calibrated properly
Interior
Check Cargo Cover in the trunk, make sure they aren't giving. Early deliveries owners advising missing/broken
Make sure rear seats fold from the buttons in the trunk and the levers on the seats
Back Seat Covers, make sure they aren't loose. Early delivery owners reporting broken clips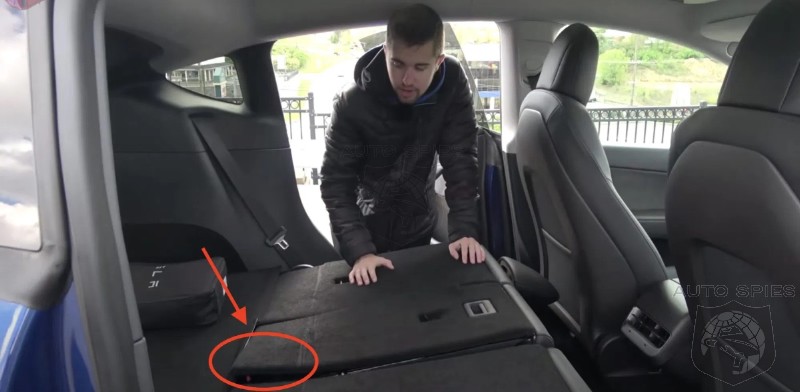 USB-C Ports in the rear. Bring USB-C cable and check your phone
Seats are not damaged or scuffed
Gloss Black Centre Console, check for any scratches or scuff
Check Screen for any scratches
Check powered seat controls motion
Check for floor mats and condition of floor mats
Wireless charging in the front below the screen
Headliner, check for scratches and coat hook in back function
Check Windshield for any deformities
Check for scratches on steering wheel
Make sure charging works
Open and close glovebox
Check backup camera
Sound system check
Make sure mirrors fold
Problems with paint
We are getting reports from our southern (U.S.) partners that there may be problems installing paint protection film on the bumpers on some Tesla Model Y's. The paint lifts off the car when installing the clear bra and adjusting. I would advise owners and friends in the industry together alike to do test spots on the bumper to see if the paintwork holds by using a small strip of clear bra and going around edges of the bumper to see if it will lift when peeled off.
If you're in the Greater Toronto Area and want your Tesla Model Y ceramic coated, paint corrected, paint protection film (clear bra) applied, or tinted please give us a call at 647-550-8704.